Iannotta Organic Crushed Lemon 15-Pack 2021 Harvest
Log in to view price or request an account.
Produced by Iannotta
This organic crushed extra virgin olive oil produced from Itrana olives has natural lemon flavoring.
Organic Crushed Extra Virgin 8.45 fl oz (250ml)

Made by crushing organic olives simultaneously with fresh-picked organic herbs or produce.

Varietals: Itrana

There are hundreds of olive tree varieties, each with its own distinct taste and aromas.

Harvest Date: Fall 2021

As a fresh food product, properly stored olive oil should be consumed within 2 years from the time of harvest for best flavor. Harvest runs from October through January in Northern Hemisphere regions, and from April through July in Southern Hemisphere regions.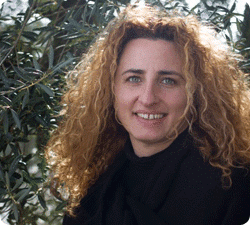 MADE FOR YOU BY
Iannotta
Featured in a 60 Minutes special on how to buy olive oil, Lucia Iannotta grew up among the olive groves as the daughter and granddaughter of olive farmers and olive press workers. After graduating from university, she decided to take the reins of the family business and create something entirely new: a company that was modern but at the same time respectful of tradition.
It would be a business devoted to quality where the difference was in the details. From this dream was born the reality that bears her name. Since 2008, piece by piece, day after day, the business has grown, winning accolades and devotees. The whole enterprise is under stringent control: the property's olive groves, the olive press, the bottling line. The entire process is monitored constantly so as not to leave anything to chance.
This way they produce the best Itrana cultivars and ensure that what ends up inside the bottle captures the region's true flavors. The research work doesn't stop there: the team is part farmer, part artisan, and part archaeologist, always full of enthusiasm to inspire emotions through fragrances and flavors.