Creta Verde Organic PDO Kolymvari 1L Tin 12-Pack 2021 Harvest
Log in to view price or request an account.
Produced by Cretan Taste
This medium intensity organic extra virgin olive oil produced from green Koroneiki olives has notable aromas of apple and artichoke. Try pairing with leafy green salads and garden salads.
Organic Extra Virgin 33.8 fl oz (1 Liter)

Certified organic olive oils use organically grown olives and meet organic production standards for their region. Extra virgin olive oil is the highest quality olive oil. By definition it must have some fruity flavor, zero defects, free fatty acid level below 0.8%, and be derived by cold extraction below 27°C ~ 80°F.

Varietals: Koroneiki

There are hundreds of olive tree varieties, each with its own distinct taste and aromas.

Intensity: Medium

Intensity correlates to the amount of bitterness and/or pungency experienced when consuming an extra virgin olive oil. An olive oil with little bitterness that creates little to no sensation in the back of the throat is considered mild. A very bitter olive oil that causes a slight burning or spicy sensation in the mouth and throat is robust. We rate intensity between 5 values: Mild, Medium, Medium Robust, Robust and Extreme.

Polyphenols (mg/kg): 378

Polyphenols are antioxidant micronutrients found in plant-based foods. The phenolic concentration in olive oil depends on variables like the variety, ripeness at harvest, extraction methods, etc. Visit our Health Benefits page to learn more.

Acidity (%): 0.27

Acidity is one of the quality parameters set by the IOC for extra virgin olive oil. By definition extra virgin olive oil must have a free fatty acid level below 0.8%. Acidity CANNOT be detected by sensory analysis. This value is always determined by a laboratory.

Harvest Date: Fall 2021

As a fresh food product, properly stored olive oil should be consumed within 2 years from the time of harvest for best flavor. Harvest runs from October through January in Northern Hemisphere regions, and from April through July in Southern Hemisphere regions.
Pairs Well With
Leafy Green Salads

Garden Salads

Raw Vegetables

Boiled/Steamed Veg

Broiled Fish

Grilled Fish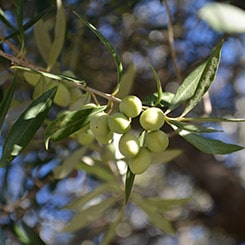 MADE FOR YOU BY
Cretan Taste
A very small artisan family-owned business, Cretan Taste specializes in traditional olive oil products produced from the locally grown olives of Western Crete. The family carries on a time-honored craft passed on from generation to generation, which dates back to ancient Greece when olive oils were a very important aspect of daily life. All of their oils are cold-extracted from the olive fruit without any other treatment, maintaining its unique taste, flavor and beneficial properties.